Allasveistos / Pool Sculpture
From the late 1980s to the mid-1990s, Jarmo Vellonen's sculpture group was located in a small courtyard on the Simonkatu side of the Forum block in Helsinki. During a renovation project the sculptures were removed, until the work was re-erected in 2005 in the yard of Villa Aikala in Meilahti.
The three elements of the piece are made of black granite. The largest has a basin and a platform for sitting on. Originally the group also included a separate stone relief.In addition to sculptures, Jarmo Vellonen also works with installations and environmental art, often combining stone and wood. Some of his works also contain symbolic meanings and references to prehistory.
This work does not belong to the collections of the Helsinki Art Museum.
Allasveistos / Pool Sculpture – Service Map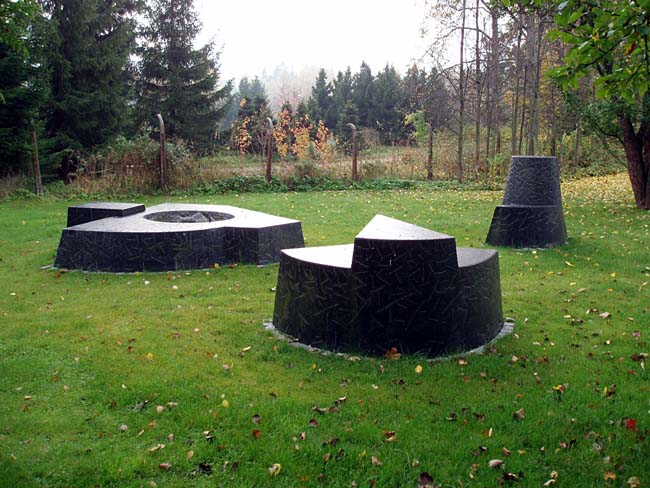 Jarmo Vellonen: Pool Sculpture, 1988. You may not use this photo for commercial purposes. © Photo: Helsinki Art Museum