HSS (Helsingfors simsällskap) -muistolaatta/ HSS -memorial slab
Helsingfors simsällskap (Helsinki Swimming Club) celebrated it's 80th anniversary in 1967 by unveiling a metal memorial plaque on the islet of Ursin where the club was once based.
The simple plaque is set in a large stone and bares the text: "På denna plats kallad Ursins klippa verkade Helsingfors simsällskap åren 1887-1933. Täällä niin kutsutulla Ursinin luodolla vaikutti Helsingfors simsällskap vuosina 1887-1933. HSS 1887-1967" (The Helsinki swimming club was based here, on the so-called Ursin islet, in 1887-1933).
HSS (Helsingfors simsällskap) -muistolaatta/ HSS -memorial slab – Service Map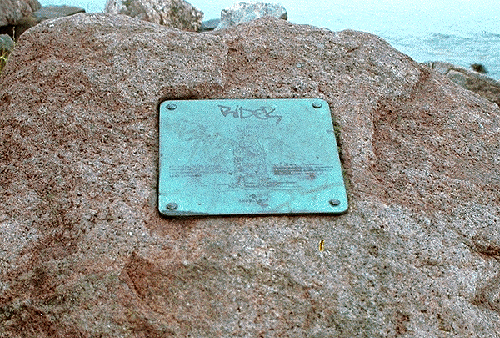 You may not use this photo for commercial purposes. © Photo: Helsinki Art Museum