Kehon rakennus & purku Oy /Body Building and Demolition Ltd.
Matti Kalkamo's (b. 1968) bronze statue Body Building and Demolition Ltd. is located in the yard of the Siilitie primary school and Hillerikuja school, on a small rocky outcrop between the school and the sports ground. The work is about 1.7 metres tall.
The figure seems to be looking at the school. From afar, it appears to be a human figure, but on closer inspection its details become apparent: its surface seems unfinished, and there are excavators and earthmovers at work, building - or demolishing - the figure. The artist's starting point was the idea of the human disposition to alter ourselves and our environment.
The statue belongs to the collections of the Helsinki Art Museum.
Kehon rakennus & purku Oy /Body Building and Demolition Ltd. – Service Map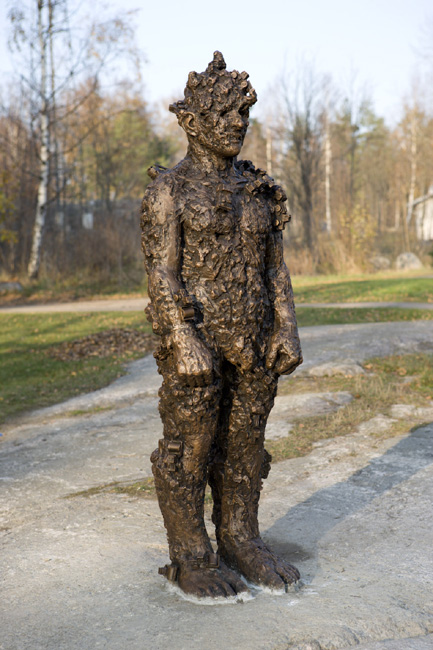 Matti Kalkamo: Body Building and Demolition Ltd., 2005. You may not use this photo for commercial purposes. © Photo: Helsinki Art Museum / Yehia Eweis