Metrolinjat / Metro lines, 1985
"Metro Lines" is a Minimalist painting by Jouko Christiansson located above the escalator at Kamppi metro station.
The work was selected as the winner from among 132 entries submitted to a competition for a public artwork for the station.
The painting was unveiled on 30 October 1985 and it belongs to the collections of the Helsinki Art Museum. A reproduction of the painting is on the wall at the entrance to the metro depot. The ceramic wall surfaces, also at Kamppi and situated on the station platform, were designed by Terhi Juurinen and Riitta Pensanen (Seenat Oy).
Metrolinjat / Metro lines, 1985 – Service Map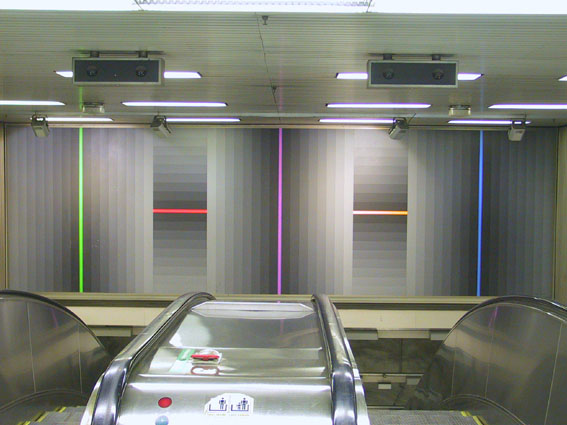 Jouko Christiansson: Metrolinjat / Metro lines, 1985. You may not use this photo for commercial purposes. © Photo: Helsinki Art Museum