Päätepiste / The End Point
It was the idea of the architect V.P. Tuominen that the three white horizontal stripes on the greenish plinth of the house should terminate at the corner of the building in an interesting way. The architect's wish was the starting point for Kukkonen's work The End Point. The work is made of water-jet cut terrazzo and polished stone.
The work doesn't belong to the collections of the Helsinki Art Museum.
Päätepiste / The End Point – Service Map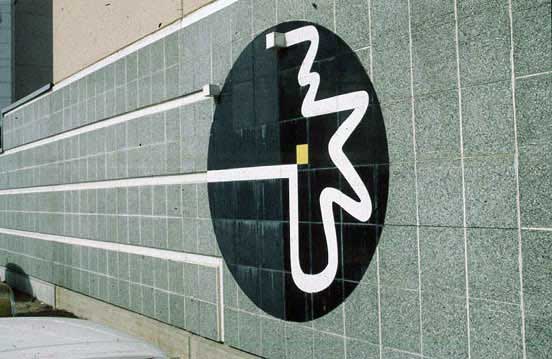 Pertti Kukkonen: The End Point, 1992. You may not use this photo for commercial purposes. © Photo: Helsinki Art Museum