Tilateos / Installation, Ruoholahti metro station, 1993
Located at the Ruoholahti metro station (which was opened in 1993), the work begins at the head of the escalators and continues onto the platforms.
Juhana Blomstedt's installation is composed of blue and white ceramic tiles. The cool blue-white tiles reflect the maritime location and ambience of the Ruoholahti harbour district and the stepped round structure on the platform is characteristic of a Medieval piazza.
Tilateos / Installation, Ruoholahti metro station, 1993 – Service Map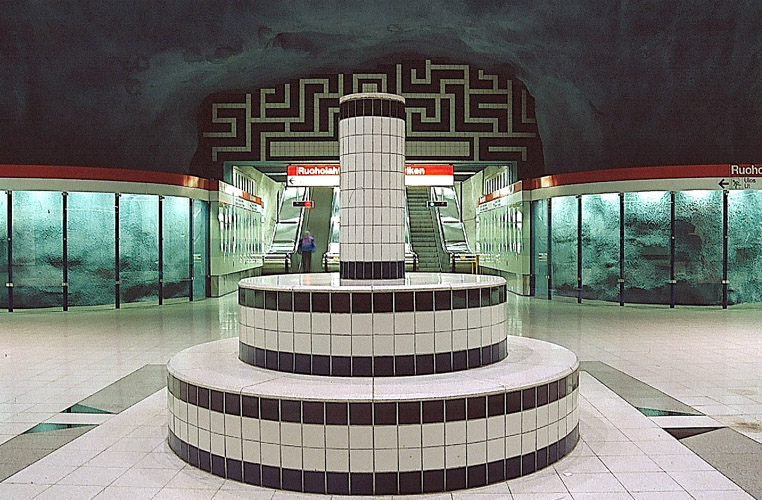 Juhana Blomstedt: Installation, Ruoholahti metro station, 1993. You may not use this photo for commercial purposes. © Photo: Helsinki Art Museum