This work by sculptor Hannu Sirén is located in Vuosaari Harbour on a small hillock next to the Gatehouse. The artist hopes that the work will enable visitors to experience a reality that is different from the everyday routines of the Harbour.
According to the artist, Will is a meditative object that is meant to be experienced. It represents a meeting between the surrounding natural rock and modern stone processing technology. The cubical work is made of shiny black gabbro stone. In addition to the cube, the work as a whole also includes paths leading to it and lighting. Sirén designed the park together with landscape architect Meri Mannerla and the lighting together with Kari Rajakallio.
A plaque next to the work bears the text: "After the Ice Age, the rock on which you stand rose above the surface of the sea. The ice has left the rock smooth and softly shaped. At the top of the park is Will, a foundation stone of Vuosaari Harbour. A marker stone, a landmark on the horizon, that guides the wanderer."
The work does not belong to the collections of the Helsinki Art Museum.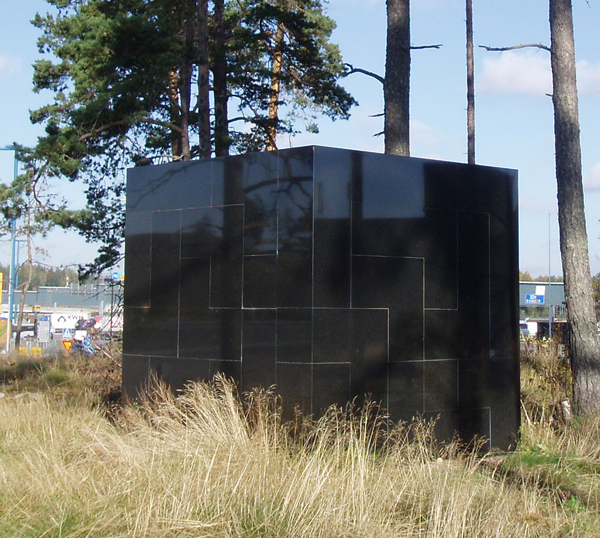 Hannu Sirén: Will, 2008. You may not use this photo for commercial purposes. © Photo: Helsinki Art Museum